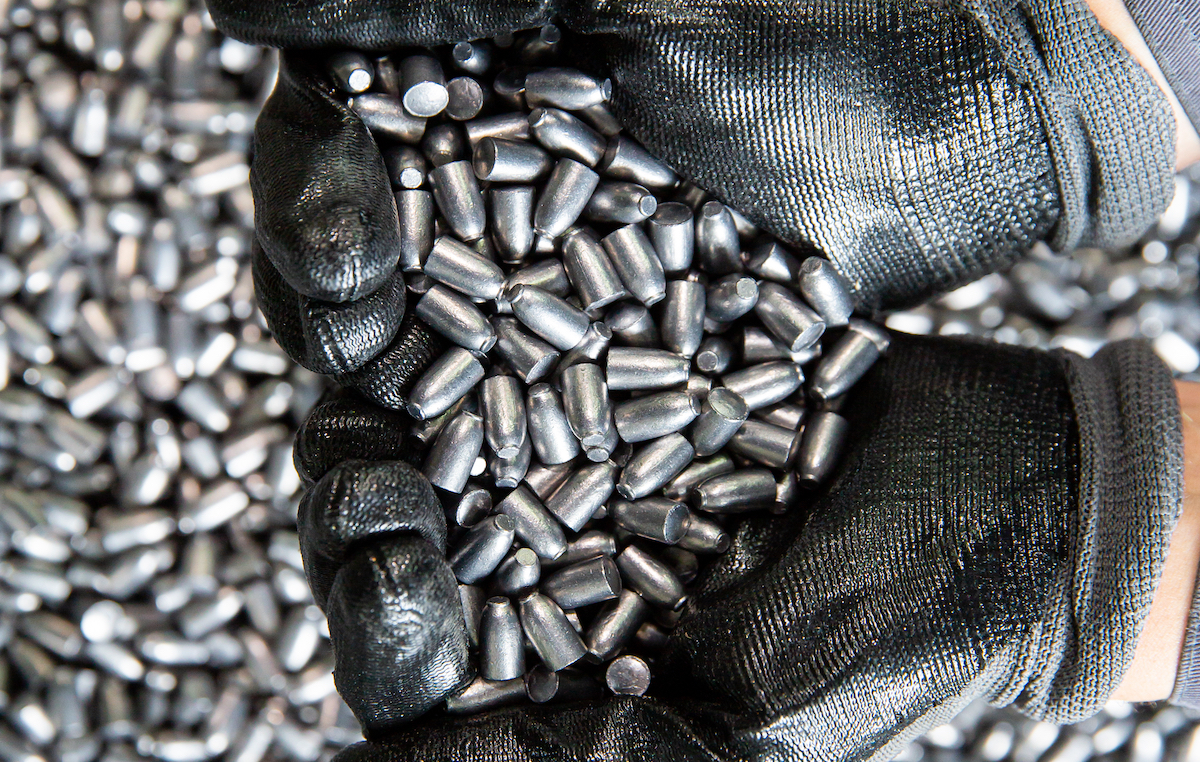 Safer, traceable bullets and explosives on the blockchain
It's in everyone's best interest to create a more responsible framework for firearms ownership. Safer, traceable bullets and explosives on the blockchain is exactly what society has been waiting for. The introduction of advanced technologies like blockchain could put to rest several of the major public concerns surrounding munitions, as well as solve various challenges governments face with their contractors in regard to various processes such as imports. Blockchain can be used to enhance the flow of legal firearms, the ways we monitor arms sales and track the fitness of munition owners. The characteristics of blockchain, namely its interoperability and potential to integrate machine learning (ML) algorithms, will improve the overall conduct of the firearm supply chain. This includes processes such as the validation, certification, testing, licensing and registration of various weapons like firearms and explosives.
Five key use cases for safer, traceable bullets and explosives on the blockchain
Blockchain revolutionises the weaponry supply chain through its technological capacity to carry out background checks, track weapon manufacturing and sales from point A-Z, share data across the country or even border, trace ammunition purchases, and set the foundational infrastructure to support evolving legislation in the sector.
Carrying out background checks
Systems based on the blockchain offer superior monitoring and traceability capabilities all the way from the firearms manufacturer to the (first, second, third, etc.) owner. The tech leverages a conflux of data sources with real-time algorithmic updates so that records can be automatically uploaded, verified, and flagged for information pertinent to a background check.
Tracking the manufacture and sale of weapons
The nature of distributed ledgers means that data recorded on the blockchain is rendered immutable as its secured via encryption, timestamped, and linked to other validated 'blocks' in chronological order. This enables full-scale surveillance of the entire chain of custody for various munitions products. The database has great potential to trace gun ownership, identify illegally transported firearms, and bring to life far flung concepts such as digital gun lockers.
Interprovincial data sharing
Distributed ledger technologies such as blockchain are able to lay the foundation for a national trove of actionable data pertaining to munitions in the country. The blockchain network can be used across agencies and geographies to store critical documents, secure firearms-related records, implement real-time updates, maintain data privacy and integrity.
Tracking purchase of ammunition
Blockchain's automation is ripe for application to the formation of better ammunition tracking systems. An improved database for monitoring ammo purchases, paired with AI/ML capabilities, would be able to alert the authorities to suspicious stockpiling for potentially criminal purposes. This supports safer, traceable bullets and explosives on the blockchain from point A to Z.
Technological infrastructure for evolving legislation
Implementing or updating munitions law remains a fragmented process fraught with challenges and delays when it comes to roll out. By acting as a single platform for automating entry, storing data, and issuing updates, blockchain significantly increases the smooth implementation of new legislation.
Greater efficiency and cost savings for government agencies
Many government agencies are embracing the benefits of distributed ledger technologies like blockchain to solve challenges related to the validation, certification, testing, licensing and registration of firearms and explosives. Major benefits derive from the technology's foundational capability to increase trust, transparency and efficiency of information sharing. Blockchain solutions in government lead to greater efficiency and significant cost savings because the tech not only provides reliable access to information; it also secures data exchange, streamlines the procurement process, facilitates comprehensive tracking, and ensures supply chain integrity.
Unique opportunities with the government for contractors with a competitive advantage
For many countries, existing issues in the import of munitions relate to the trustworthiness and security of contractor supply chains. Contractors can utilise blockchain to store and share vast quantities of data, track and trace component parts, and mitigate overall supply chain vulnerabilities. Blockchain for verifying and monitoring the path of contractor components and assemblies, thereby ensuring the reliability of contractor certifications and mitigating supply chain vulnerabilities, is a popular use case.
9 May 2023
Blockchain in Retail MarketLatest Study on Industrial Growth of Global Blockchain in Retail Market 2022-2028. A detailed study accumulated to offer Latest insights about acute features of the Blockchain in Retail market. The report contains different market predictions related to revenue size, production, CAGR, Consumption, gross margin, price, and other substantial factors. While emphasizing the
[email-subscribers-form id="1″]