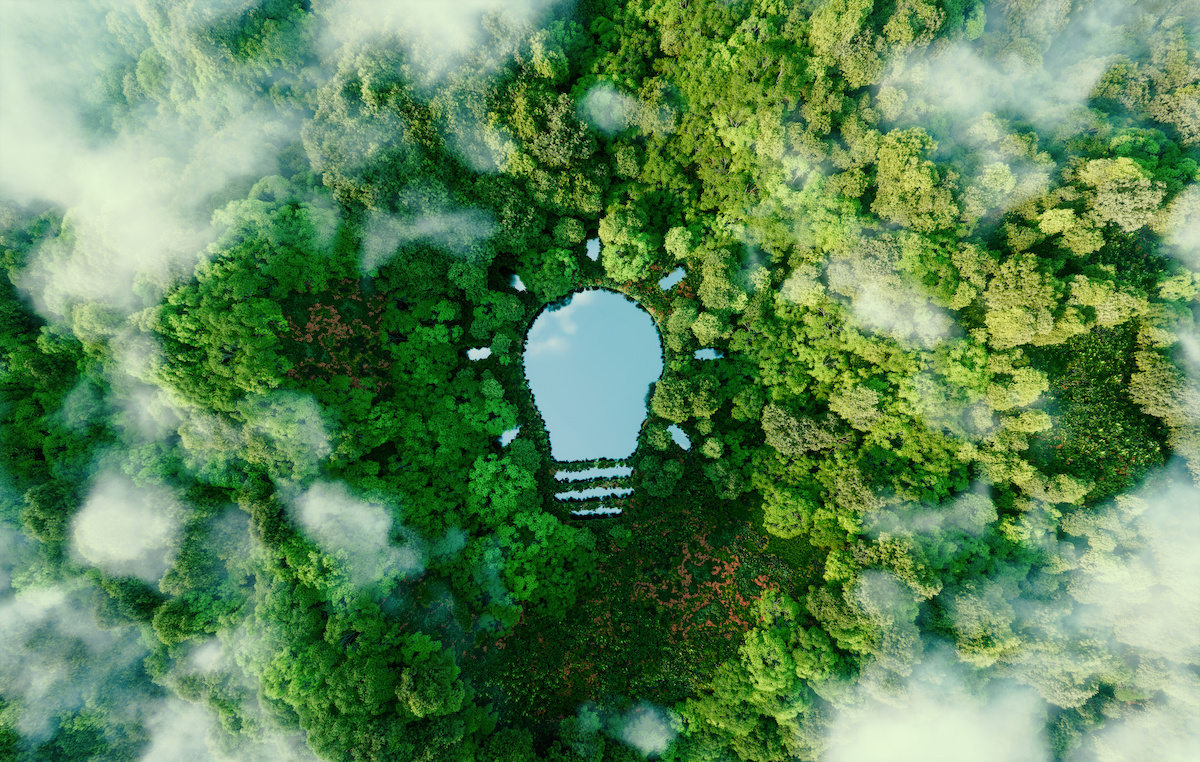 Greenhouse Gases Ledger for emissions management
Human-induced carbon dioxide fuels global warming
Greenhouse gases (GHG) are an essential part of Earth's atmospheric makeup. These heat-trapping gases include carbon dioxide, methane, nitrous oxides, and water vapour. However, throughout the last century, humans have been excessively burning fossil fuels and adding unprecedented quantities of carbon dioxide (CO2) in particular to the air, which is trapping extra heat near Earth's surface and causing temperatures to rise. The alarming level of carbon dioxide emissions are interfering with the planet's energy balance and are in fact the main cause of the global warming and climate change we are currently experiencing. For most companies, emissions are concentrated in their buildings, energy, transport, and waste.
Limiting temperature increases to 1.5°C proves difficult
The 2015 Paris Agreement is an agreement among more than 180 countries to significantly reduce the emission of greenhouse gases by the year 2100 and limit global warming to 2ºC while pursuing efforts to limit warming to 1.5ºC above pre-industrial levels. We're clearly making poor progress as GHG levels in the atmosphere hit record highs last year in 2021. The last time similar concentrations of CO2 were in the Earth's atmosphere was over 3,000 years ago… In the current situation, limiting warming to 1.5ºC would require a 45% reduction in CO2 emissions by 2030, according to the UN's Intergovernmental Panel on Climate Change (IPCC).
Inevitable GHG emissions control and mitigation regulations
There are rapidly emerging regulations linked to GHG emissions control and mitigation, as well as to broader efforts to decarbonise the global economy, which reflects the heightened public awareness and political appetite for regulatory intervention.
In July 2021 the EU adopted CBAM, the carbon tax framework designed to equalize the price of carbon for domestic and imported goods, to prevent "carbon leakage" towards jurisdictions with more lenient emission regulations. In Thailand, the Office of Natural Resources and Environmental Planning (ONEP) is currently drafting a new Global Warming Bill Act (GWBA), to be introduced in 2023. It will mandate that a significant fraction of Thai private businesses track their GHG emissions, alongside any offsetting or decarbonisation efforts.
Increasing demand to report sustainability practices and meet ESG targets
In response to the urgency and regulations surrounding our climate crisis, environmental, social and corporate governance (ESG) disclosure requirements are increasing in importance and scope for businesses. There are already several recognised global standards and external regulatory frameworks which companies can comply to as part of their ESG & Sustainability strategies, such as the Global Reporting Initiative (GRI), Sustainability Accounting Standards Board (SASB), and International Organisation for Standardisation (ISO) 14064 Standard to name a few.
However, existing methods of reporting make it extremely challenging for businesses and governments to monitor their environmental impact accurately and efficiently to comply with disclosure requirements and meet ESG targets.
Huge discrepancies when it comes to GHG emissions reporting
Today's approach to measurement, tracking and reporting GHG emissions is convoluted and opaque. There is a multitude of data sources that exist through the supply chain; varied regulations and emissions standards across regions and countries; along with a diversity of formulas, calculations and models to measure carbon emissions. This results in significant reporting discrepancies, which are preventing business and government leaders from knowing what the true numbers are.
Analysis of nearly 200 country reports revealed massive discrepancies between declared emissions versus the real quantity of GHGs being released into our atmosphere, ranging from at least 8.5 billion to 13.3 billion tonnes per year.
Blockchain ledger to accurately report emissions in line with the legislation
Blockchain is a powerful tool to help businesses and governments to understand what the real emissions numbers are and achieve their goals of net zero emissions. The distributed ledger technology offers an accurate and efficient way of tracking and reporting emissions that far supersedes current methods. The platform is a verifiable place to securely store emissions data in an immutable, time-stamped 'chain' of records that is easily accessible for disclosure in the case of audits, etc. Companies can have real assurance that data input is unaltered and originates from a single source of truth, while stakeholders have the proof that data shared with them is trustworthy.
SDLT is developing a solution aimed at transparently reporting greenhouse gas emissions in this way. The Greenhouse Gases Ledger (GGL) will provide a simple, cost-effective and large-scale replicable solution made up of no-hurdle GHG emission management infrastructure to support the progressive decarbonisation of businesses globally.
The Greenhouse Gases Ledger (GGL)
SDLT's GGL is a real-time blockchain ledger to store, monitor and forecast carbon emissions. All companies, from big corporates to SMEs and micro-SMEs, can privately and securely upload their GHG emissions data either automatically via IoT sensors and/or manually through a user-friendly web application. Data recorded on the ledger can utilise granular permissions such that regulators and reporting authorities have wide visibility, while other stakeholders are limited to see only what they need to e.g., verified eco-credentials and sustainability certification for the conscious consumers.
Core features of the Greenhouse Gases Ledger include:
Immutable ledger with time-stamped records and transactions

Integrated IoT readings alongside external data sources

Verifiable trail of GHG emissions and offsets

Precise tracking of GHG emissions data across the supply chain

Simple interfaces, user onboarding and governance control

High-quality web and mobile experience for all users

Private permissions and authentication for managing data access

Role-based access control for data fields and smart contracts

APIs for two-way communication with existing services

Automation of time-based events, operations and data field standardisation

Analytical models infer climate risks to business operations and financial performance
Companies that adopt the Greenhouse Gases Ledger will help boost and strengthen their commitment to the improved tracking of reports, trading of carbon emissions and climate finance flows; as well as benefit from transparency, cost-reduction and speed.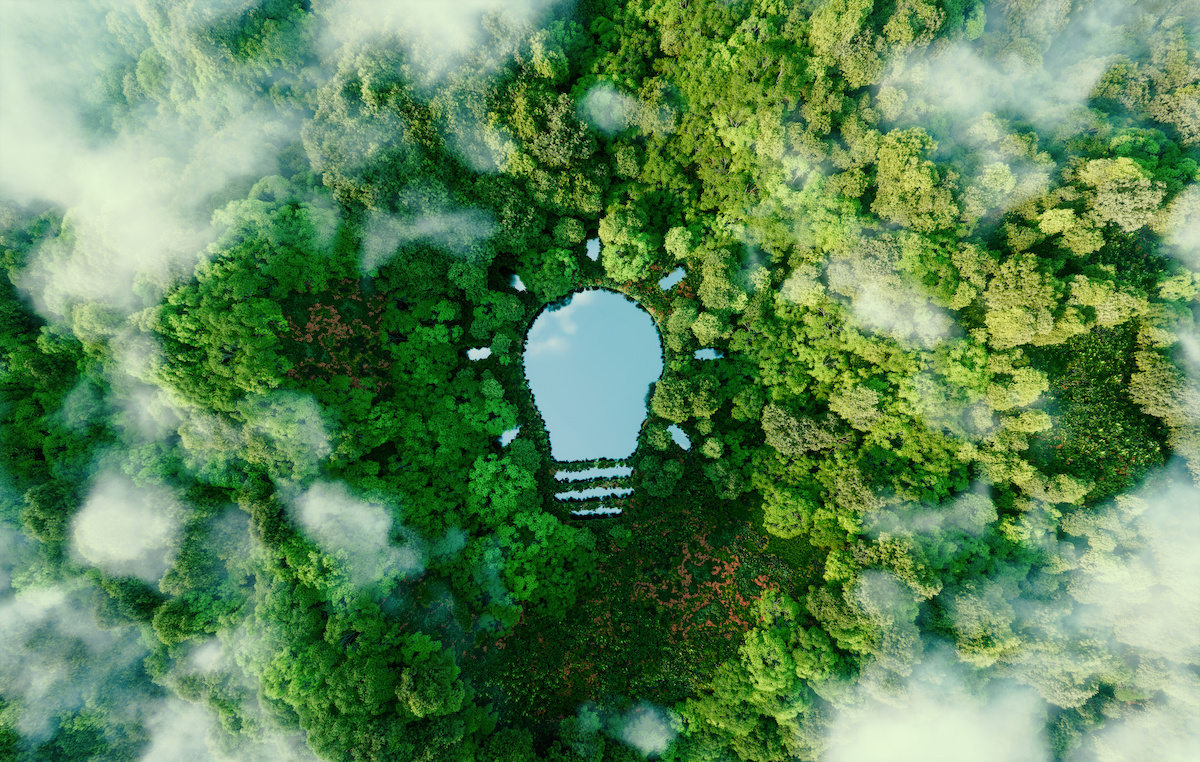 11 March 2022
Human-induced carbon dioxide fuels global warming Greenhouse gases (GHG) are an essential part of Earth's atmospheric makeup. These…
[email-subscribers-form id="1″]