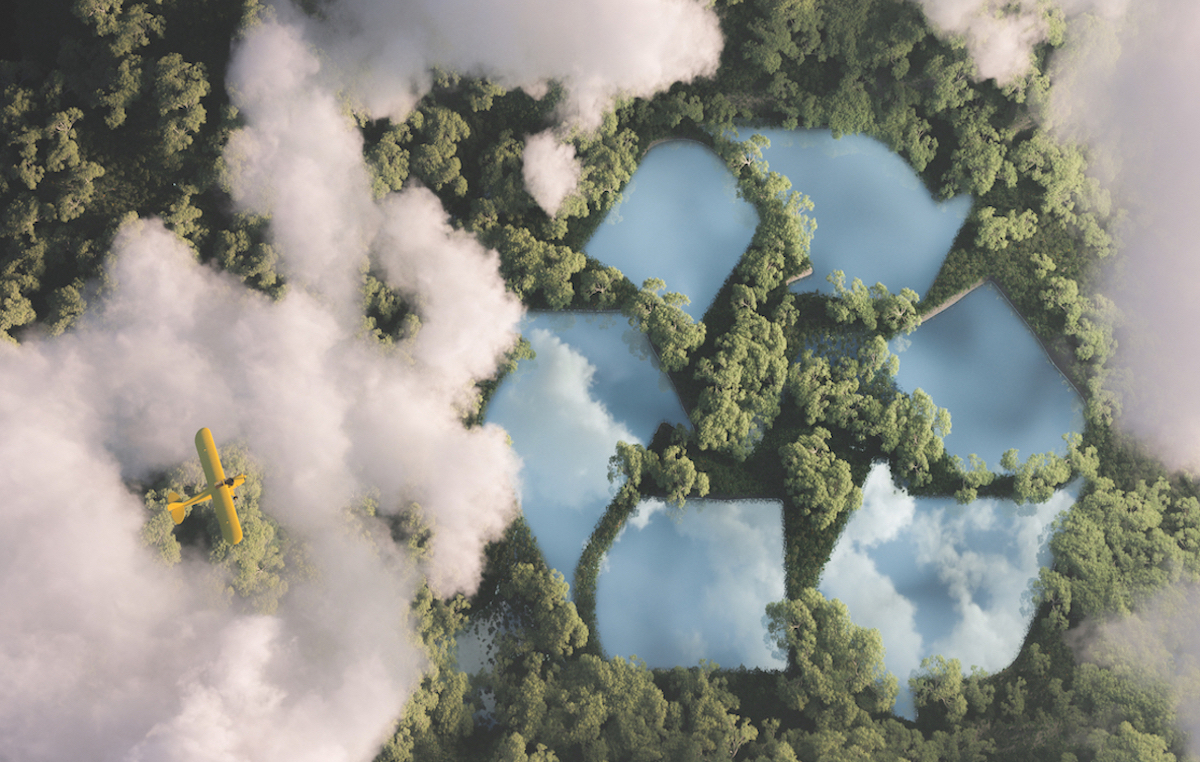 Blockchain's Emerging Role In Advancing Sustainability
With great potential to advance sustainability objectives, blockchain is a technology that satisfies society's growing need for instant time-sensitive information, whilst retaining information privacy and security. A blockchain is a type of distributed ledger technology (DLT) that records each verified transaction in a so-called digital block. When blocks are linked together, it creates a chain of connected and secure information. The potential of blockchain for sustainability has been examined by governments, tech companies, business leaders, etc. during the current COVID-19 crisis.
Blockchain to address challenges brought forth in the age of COVID
Following the COVID-19 pandemic, the use of blockchain for sustainability is being promoted – by business leaders, humanitarians, and even the United Nations – across diverse initiatives including stimulus, sustainability, charity, and the global supply chain. COVID-19 has exposed businesses' inability to efficiently deploy and manage resources due to struggles in capturing/sharing the data needed for rapid decision-making. In recent months, we have seen outdated international supply chains crumble under the pressure of panic buying among the public and shortages of supplies. Since blockchains are suited to validating, securing, and sharing data; they are ideal for the efficient management of multiparty, inter-company, and transborder interactions.  
Blockchain as a key to sustainability
The global supply chain is being streamlined by distributed ledgers, which offer immutable, real-time databases for recording each interaction across every stage; production, collection, transportation, arrival, disposal, etc. Streamlined supply chains assist businesses to optimise their operational processes, devise sustainable innovations, increase productivity, and reduce waste. In addition to fostering greater collaborations between stakeholders to streamline operations, DLT also helps businesses to improve their sourcing and recycling practices. Distributed ledgers provide a verifiable record of every single interaction, supporting end-to-end transparency in the transaction process. Companies' claims of sustainable sources, ethical labour, commitment to reducing environmental impacts etc. can be put to the test and verified on the blockchain. Multinationals such as Walmart are already reaping the benefits of end-to-end supply chain traceability. Their blockchain-based supply chain management system helped instantly pinpoint contamination of a toxic lettuce source to avoid excessive legwork and produce disposure.
Blockchain for advancing environmental sustainability
The transparency and security of distributed ledgers make them a viable solution to improve environmental sustainability practices in various industries, including;
Air pollution tracking
Carbon accounting
Advanced resource management and deployment
Disaster preparedness
Humanitarian aid
Geospatial platforms
Next-gen sustainability surveillance
In recent months, blockchains have been used to aid resource deployment in earthquake rescue, ease hunger in refugee populations, and upgrade supply chains to get medical supplies to areas in crisis. The United Nations has even encouraged the use of blockchain in efforts such as refugee identification, sending aid to the unbanked, and for its climate change program.   
Energy efficiency, natural resource management, and green energy DLT systems
There is continuous growth in electricity consumption due to the increasing adoption of electric vehicles, households, and industries. Distributed ledgers have the potential to enable a peer-to-peer electricity trading system that does not require a central authority. This can enhance large-scale energy trading, peer-to-peer solar energy trading, and grid management systems.
Blockchain is also suited for keeping track of natural resource extraction, land management, deforestation levels, etc. The integration of all data into a single source of truth ensures large-scale projects satisfy precise quotas and verifies that no unduly/illegal extraction has occurred. This transparent, secure tracking process will help governments and officials scrutinise the entire system and prevent third-party manipulation.
As for green energy, blockchain-based systems can link power plants to households and commercial buildings for the simple tracing of energy sources. In this way, blockchain can also increase transparency and promote the use of renewable sources, whilst ensuring electricity supply and consumption is 100% renewable energy.
Preserving earth's natural resources in a circular economy on the blockchain
In order to preserve Earth's natural resources, blockchain technology can be used as an enabling tool to reduce materials and waste, reuse products, and recycle materials. Purposefully designed distributed ledgers can support the concept of a circular economy, with transparency and traceability facilitating quick and easy verification of sustainable product provenance. Authentication features help tackle counterfeiting and the subsequent negative strain on society's natural resources and work practices. Ultimately, with access to adequate information on the blockchain about wholly sustainable products, consumers can make better-informed choices that ultimately help them adopt/maintain more sustainable lifestyles.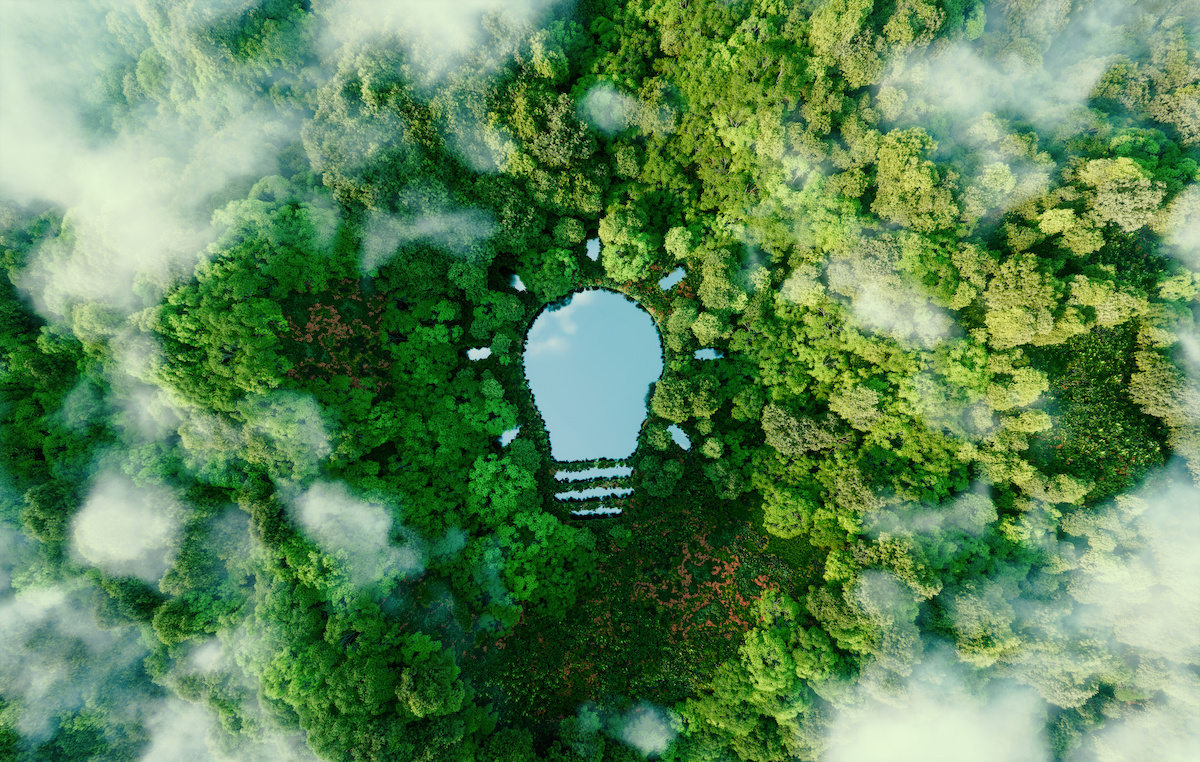 11 March 2022
Human-induced carbon dioxide fuels global warming Greenhouse gases (GHG) are an essential part of Earth's atmospheric makeup. These…
[email-subscribers-form id="1″]