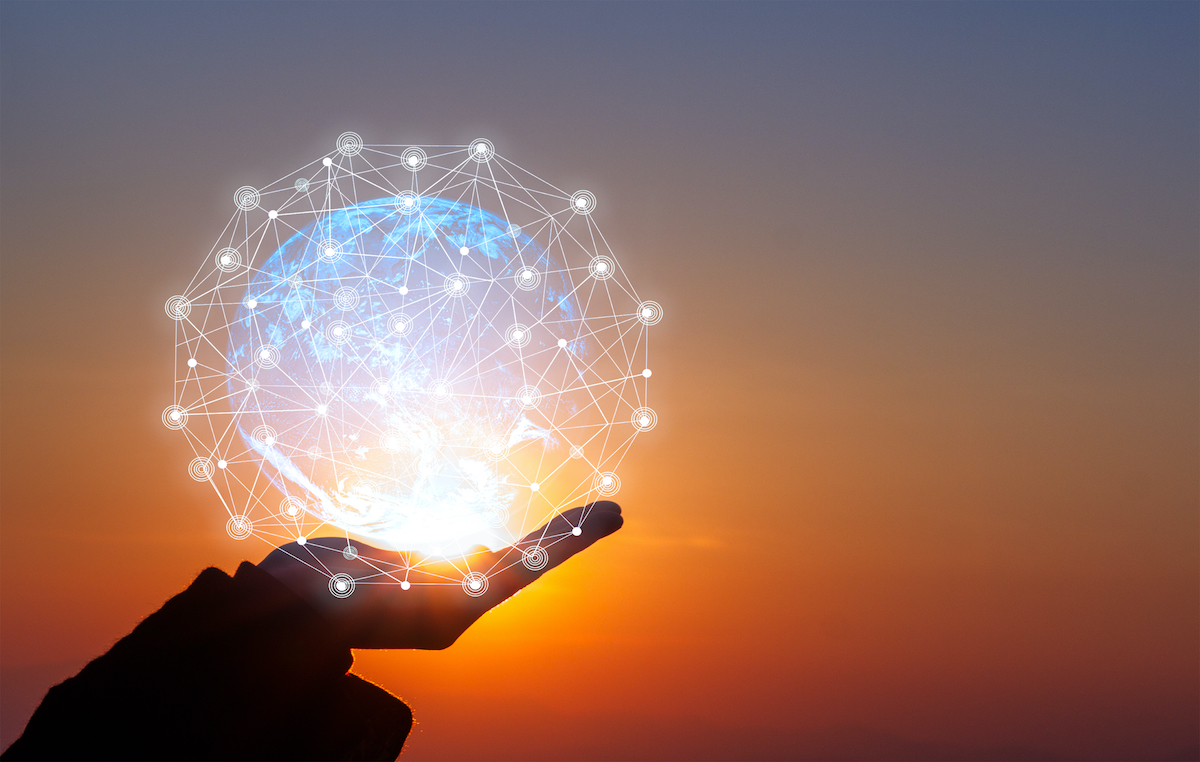 Keeping an eye on AI and blockchain trends for 2021
COVID 19 created new and intensified existing trends in the tech arenas of blockchain, artificial intelligence (AI) and machine learning (ML). Let's explore the key predictions of AI and blockchain trends for 2021. 
Blockchain and distributed ledger technology will remain popular tools to drive digital transformation in many business areas. Companies are heading towards Blockchain As A Service (BaaS) in particular, given its favourable subscription/transaction cost base model as opposed to large up-front investment. Five key trends include:
Accelerated but pragmatic application
It's expected that companies will choose to participate in blockchain networks in order to solve supply chain challenges that have arisen during the COVID-19 pandemic. Pragmatic blockchain initiatives that focus on daily business operations are expected to be a popular choice for helping businesses to further their growth path in 2021.
More short-term projects
Due to ongoing uncertainty, large long-term strategic projects are likely to be put on hold in favour of pursuing less experimental or R&D focused blockchain application. This trend is due to technology maturity and pandemic-induced attitude to initiate/accelerate projects that deliver quantifiable benefits within a short period. Thus, we expect to see companies reorienting more long-term blockchain projects to focus on short-term strategy.
Corporate pursuit of digital transformation
Digital transformation is vital for companies to not only survive but to emerge stronger than ever before. By leveraging blockchain technology, business functions are likely to be dramatically transformed to become all the more digital. Blockchain is predicted to become the go-to tool for streamlined day-to-day business operations by the end of this year.
Private permissioned distributed ledgers (PPDL) take centre stage
The majority of networks are expected to be run on private enterprise blockchain platforms, with PPDL's becoming the main contributor to blockchain market growth into 2021. Private blockchain solutions will deliver greater opportunities for customised blockchain for specific business use cases and needs.
Exponential growth in the global blockchain market
In 2020, blockchain technology exploded in popularity above and beyond expectations. This is expected to continue this year as businesses from a diverse multitude of industries continue to adopt the tech for streamlining their business processes. Blockchain and distributed ledger technology will remain popular tools to drive digital transformation across many business arenas.
AI and ML are also expected to transform our lives in 2021 by opening new doors of opportunities and bringing more innovations to the table – five main trends include:
AI/ML accessible for all
The majority of AI/ML models comprise of complex workflows. In 2021, AutoML 2.0 platforms are forecast to be able to create and evaluate thousands of AI-based feature engineering. This will take the goal of developing one-click no-code to the next level. Business management and operations will be able to harness the power of advanced analytical capabilities without specialist data science ability.
Automation-driven innovation
Experts expect AI-powered automation to trigger a new wave of innovation, especially in relation to optimising organisational efficiencies, generating deep data-driven insights generation, and automating business decision-making. In 2021, AI is not only forecast to drive efficiency across industries and functional areas, but it will also be leveraged to create innovative products and services.
Smart manufacturing on the rise
AI/ML partnered with IoT sensors and real-time analytics will make the manufacturing sector more smart, agile and resilient. Streaming analytics with real-time predictions for supply chain disruption and/or mitigating unplanned downtime will allow manufacturers to make intelligent decisions. The trend is highly anticipated following widespread supply chain weaknesses during the COVID-19 pandemic.
Greater trust in AI
The concerns and risks of the automated decisioning in ML/AI models will not go away, but interpretable features will help companies remain accountable for their data-driven decision making. The rise of white-box models will be the next step towards creating actionable, accountable, and explainable AI. In 2021, we anticipate heavy investment in AI model governance teams and decision interpretation specialists to help explain outcomes.
New value from natural language programming (NLP)
The advancement of NLP technology is expected to create an abundance of new profitable business signals and company revenue; by unlocking the value of unstructured data to hugely scale up and increase the efficiency of AI/ML models. Over the next year, experts expect to see two key developments of NLP for 1. Non-verbal communication (tone/body language/facial expressions) and 2. Training on own data sets for dramatic performance improvements.
It's all well and good to investigate potential trends, but 2020 has certainly taught us all to expect the unexpected so let's not get too ahead of ourselves. Overall, we expect blockchain and AI/ML deployment to accelerate substantially in tandem with the digitalisation and "fintechisation" of the economy.  Looking forward to seeing how many of these AI and blockchain trends for 2021 fully come to fruition!
9 May 2023
Blockchain in Retail MarketLatest Study on Industrial Growth of Global Blockchain in Retail Market 2022-2028. A detailed study accumulated to offer Latest insights about acute features of the Blockchain in Retail market. The report contains different market predictions related to revenue size, production, CAGR, Consumption, gross margin, price, and other substantial factors. While emphasizing the
[email-subscribers-form id="1″]