Predictions for emerging technologies in the new year
The new year is here and promises to usher in new opportunities for the development of artificial intelligence (AI), machine learning (ML), Internet of Things (IoT) and blockchain. We're kicking off 2022 with a forward-looking piece that explores five key trends that our team expect to see in relation to these technologies, individually and together. This article begins by looking at more real-world AI/ML deployment and the mainstream usage of natural language programming. Then assessing the potential intersection of AI and blockchain, blockchain and IoT, finishing with the "greenify-ing" of blockchain in line with the rise of environmental consciousness.
More real-world AI/ML deployments, with a focus on AI ethics
In 2022, it is expected that more regulations will target AI systems deployment in the real world. As a result, companies are likely to face pressures to share information freely on how they build AI systems and their inherent limitations as more AI failures are witnessed in real-world deployments. Furthermore, it is expected that there will be more publications by industry and academia regarding AI ethics. This will compliment an influx of talent in the data sciences and AI fields to satisfy the evolving needs of companies to adopt an ethical, data-driven, AI-ready approach.
Natural language programming (NLP) hits the mainstream
Tools for managing various complexities of AI/ML infrastructure and operations are expected to continue emerging in the new year. As this ecosystem matures, more of these AI/ML solutions promise to be successfully deployed at scale and start bringing tangible value to customers. Products regarding content generation, speech-to-text and text-to-speech are several of the most likely candidates for going mainstream in 2022. Natural Language Processing techniques have substantially increased accuracy in recent years, suggesting we are likely to see a rise in NLP powered tools and apps as well.
Strong hopes for AI to meet blockchain
AI and ML are maturing from the fintech world's favourite buzzwords to indispensable solutions for real-world problems. Looking forward to this new year, we believe some of the most interesting new developments will be where AI and blockchain intersect. This is due to the anticipated advent of Web3 (formally coined Web 3.0), which represents the next phase of the internet – a decentralised online ecosystem based on a blockchain. Currently, a lot of AI apps do not run on the blockchain because of latency issues and data centralisation. However, expected advancements in both fields could change the game in 2022. ML experts predict the emergence of decentralised artificial intelligence in the new decentralised web, whereby machines make independent decisions based on global data, cutting out the middleperson. AI and blockchain combined already have initial applications in finance, healthcare, and more.
Blockchain and IoT integration
The ongoing rollout of 5G networks is driving greater connectivity between all manner of smart, networked equipment and appliances. Innovation in this field during 2022 is expected to not only concern speed, but also new types of data transactions. Hugely compatible with IoT, blockchain is excellent for creating records of interactions and transactions between connected devices. The automated, encrypted, immutable nature of blockchain ledgers and databases has the potential to solve several problems around IoT device security and scalability. It could even enable micropayments to be made via cryptocurrencies for machine-to-machine transactions on the network. This advanced use case may sound a while off before it impacts our daily lives, however, it's very likely we will hear about more pilot projects and initial use cases in this area during 2022.
Green blockchain initiatives
Considering a key upcoming trend for blockchain individually, we are likely to see stronger emphasis on attempts to "greenify" blockchain because the systems consume a lot of energy and generate high carbon emissions. Three trends to greenify the technology in 2022 include carbon offsetting, moving to less energy-intensive blockchain models (i.e., proof-of-stake algorithms rather than proof-of-work to generate consensus), and investments in generating renewable energy for operating blockchains.
The handful of trends highlighted in this article show how dynamic and diverse the tech scene is expected to be in 2022. Look forward to keeping you updated through our DLT newsfeed and original articles for the rest of the year to see if and how they come to fruition in exciting, innovative ways.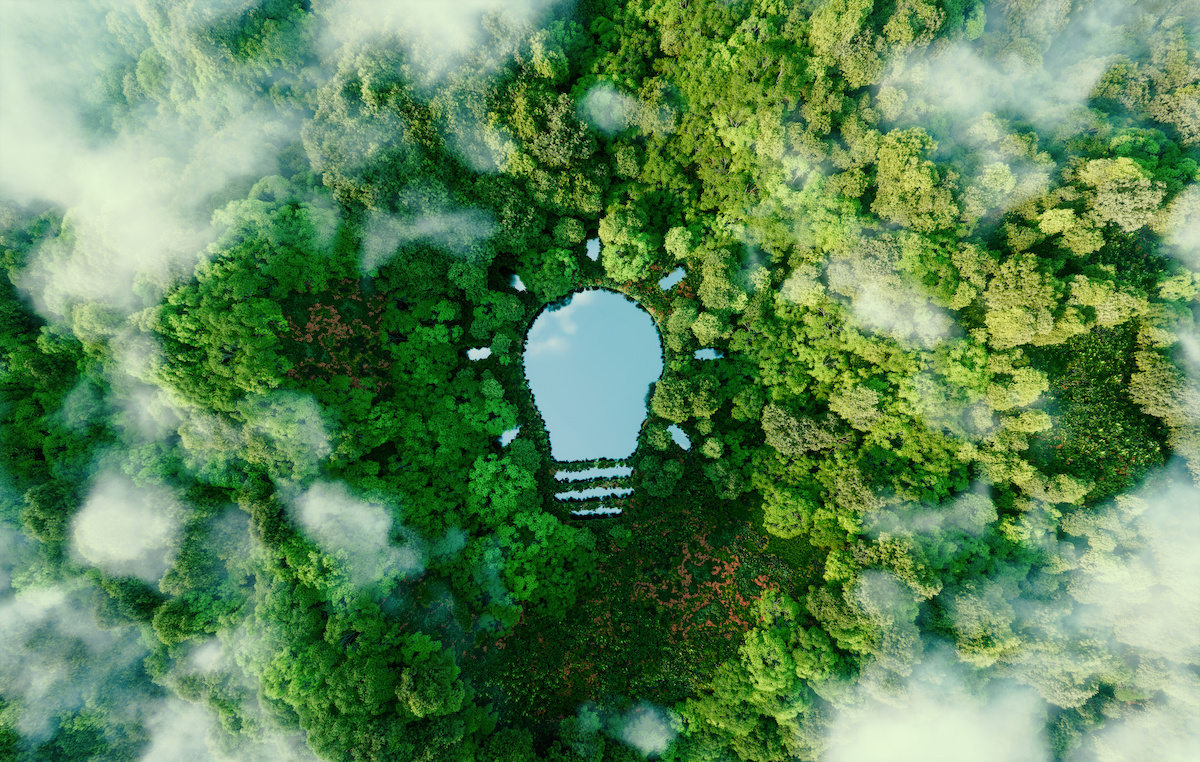 11 March 2022
Human-induced carbon dioxide fuels global warming Greenhouse gases (GHG) are an essential part of Earth's atmospheric makeup. These…
[email-subscribers-form id="1″]