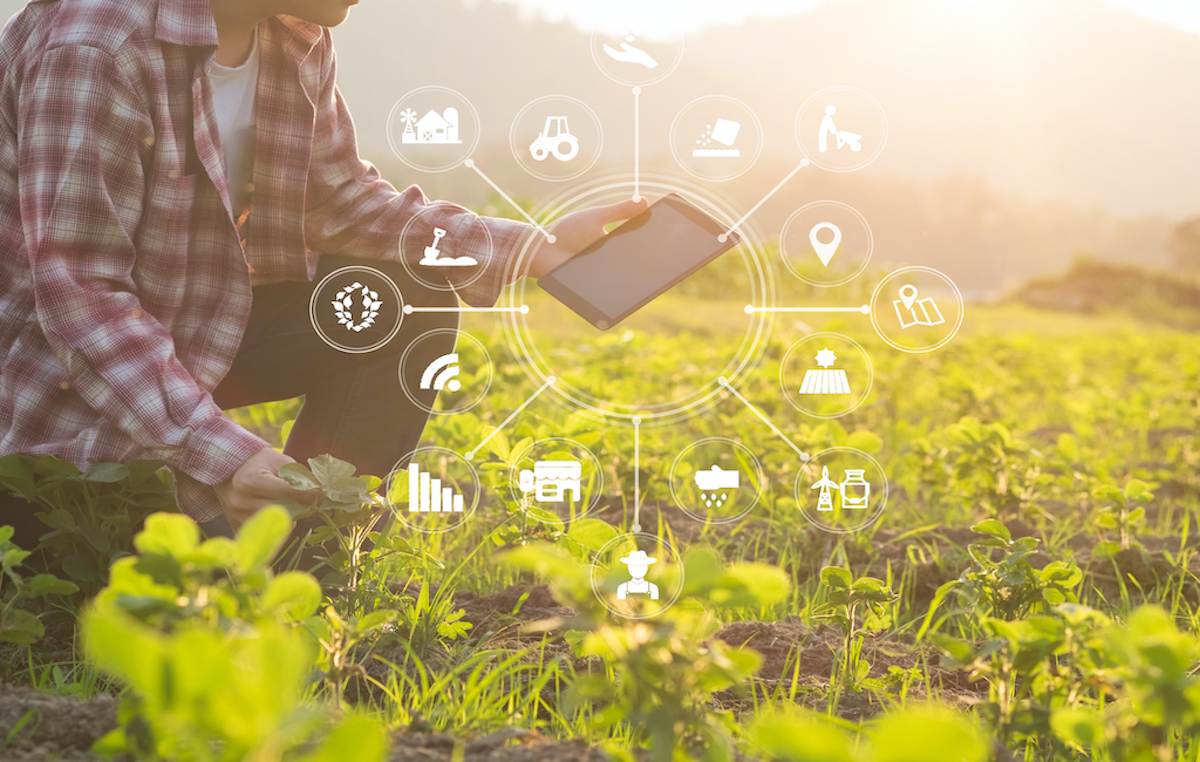 Blockchain For The Food Industry: SDLT foodTrace
Blockchain for food is happening worldwide…
The potential of blockchain for foodstuff provenance and certification is being quickly realised across the global food industry. Its application is truly limitless – from tracking yellow fin tuna fish on the blockchain in Indonesia, to authenticating olive oil in France, or creating a slave-free chocolate industry in the Netherlands. Distributed ledgers are being diversely applied for end-to-end supply chain visibility; with beef provenance platforms in Australia, non-GMO yoghurt tracing apps in Slovenia, Vietnamese token systems for tracking pork meat, and Italian wine blockchains emerging in recent years. 
Real-life user case: tracing pork meat in Ho Chi Minh
TE-FOOD implemented its first private blockchain system to track-and-trace pork meat in Ho Chi Minh City, Vietnam. The implementation was carried out via a mobile app, which integrated all stakeholders in the supply chain; farmers, agents, slaughterhouses, wholesalers, retailers, veterinarians, certifying bodies, authorities, etc. Each individual pig was assigned a unique ID and QR-code that was stored on the blockchain. After it had been purchased by an agent and checked by veterinarians, the truck transporting the pig was also assigned a unique ID and QR-code for traceability. Via the mobile app, the ID and QR could then be seamlessly checked at the slaughterhouse to authenticate the animal's provenance. After slaughter and subsequent assessment of the meat quality, the veterinarian gave a unique ID/QR to the processed pork meat – the transportation truck was also assigned unique identifiers. Wholesalers used the mobile app to scan the ID via QR-code to access the provenance information and verify the quality of the processed pork meat. Retailers attached a new QR with a branded barcode to the packaging, which consumers scan to find out detailed information about the provenance of the meat, as well as every supply chain participant that has interacted with their pork. Authorities are also able to check the quality of the pig or processed meat at any point during the supply chain. The system has since been expanded to the tracking of eggs and chicken in Vietnam – each day approximately 2,000,000 eggs and 250,000 chicken are tracked by TE-FOOD. Private blockchain solutions deliver enhanced information transparency amongst peers in an end-to-end supply chain and guarantee comprehensive satisfaction of certification standards.
Top 10 potential blockchain applications in the food industry:
Food supply traceability
Food quality control
Transparency in product certification
Reduction in food fraudulent activities
Inventory management
Commodity management
Effective payment solutions
Automated restaurant management
Effective data sharing
Fundraising mechanism
Blockchain for food traceability and authentication – SDLT foodTrace
SDLT foodTrace is a private blockchain solution that aims to enhance information transparency amongst peers in the supply chain, by ensuring that food labels and certification standards – such as Organic, Gluten-Free, Non-GMO, Vegan, Kosher, Halal, Fairtrade, Animal Welfare Approved, Australian Grassfed, Salmon-Safe, etc. – are met by all stakeholders. foodTrace creates an end-to-end supply chain with total transparency that guarantees the traceability of physical and digital assets. The uniquely secure and highly modular platform records all transactions and digital interactions in an immutable, auditable, and efficient manner. Blockchain technology is used to bundle validated transactions into a sequential chain of time-stamped records (a.k.a. 'blocks') that are secured from alterations or tampering via a validation and consensus algorithm. The validated data is stored in a private permission distributed ledger (PPDL), which is essentially an encrypted database of transactions synchronised in real-time, accessible across geographies by a controlled network of members.
Key benefits of blockchain (SDLT foodTrace) for food industry clients
Establishment of a shared, multi-stakeholder database
All data validated and digitised
Paper and manual processes replaced by digitisation and automation
Full automation of transactions recording, certifications issuance and validation, accounting, invoice and payments
Increased operational speed and efficiency
Automated intelligent decisioning
End-user smartphone data with AI/machine learning algorithms for successful future targeting
A transparent end-to-end supply chain
With an intuitive graphical interface specifically tailored for supply chain traceability, foodTrace optimises processes to streamline business operations, reduce error rates, and eliminate fraud. Its distributed architecture and blockchain algorithms enhance supply chain trust, transparency, security, traceability, and efficiency at a marginal cost. Additional benefits include; real-time transactions, reduction in hacking threats, elimination of intermediary payments, automated account reconciliation, and cross-border multi-stakeholder accessibility. Start verifying fair trade welfare, sustainable sources, and ethical provenance of your foodstuff with blockchain-based technology like SDLT foodTrace.
Features of blockchain technology (SDLT foodTrace) for labelled and certified* foodstuff:
*such as Organic, Gluten-Free, Non-GMO, Vegan, Kosher, Halal, Fairtrade, Animal Welfare Approved, Australian Grassfed, Salmon-Safe, etc.
Comprehensive integration of all key stakeholders in the tracking and certification process
Certified food tracking and tracing functionality along the entire supply chain
API-based certification validation process
End-user mobile app for certification verification and other services
eKYC and AI/Machine Learning embedded in the mobile app for verified payments, fraud prevention and access to other services
Detection of fraud and food distribution violations
Smart contracts for B2B invoicing, payments and dispute resolution
eWallet functionality
Privacy management and permissioning suite for GDPR/PDPA compliance
Business intelligence and reporting capabilities on performance and operational metrics
SDLT foodTrace also integrates (privacy compliant) mobile apps that capture detailed smartphone user data, which when paired with artificial intelligence and machine learning algorithms, effectively screen the end-user database to establish key attributes for successful future targeting. This has material positive implications for the app owners, who gain incremental advertising income (leads fees) and commission income (for product sales such as financial services).
To find out more about how SDLT can develop customised blockchain infrastructure to help with your foodstuff tracing and certification solutions, please contact Adrian Apperley directly at +66 (0) 8 1751 8308 or through .
9 May 2023
Blockchain in Retail MarketLatest Study on Industrial Growth of Global Blockchain in Retail Market 2022-2028. A detailed study accumulated to offer Latest insights about acute features of the Blockchain in Retail market. The report contains different market predictions related to revenue size, production, CAGR, Consumption, gross margin, price, and other substantial factors. While emphasizing the
[email-subscribers-form id="1″]