Digital Financial Services from Chinese Banks are Generally Better than other APAC Countries …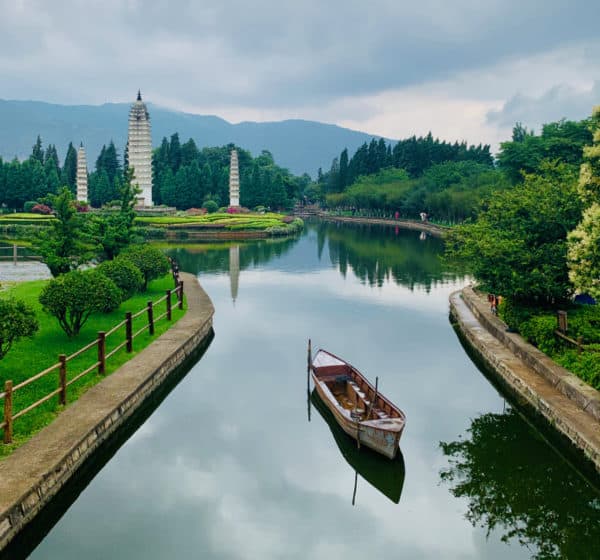 A recently published whitepaper from Massachusetts-based International Data Corporation (IDC) and Huawei examines how banking institutions across the globe have been dealing with the COVID-19 outbreak. The paper identifies or recommends the way forward in a post COVID world which is now considered the "new normal."
The report, titled Banking Industry Rises up to the New Normal, goes over the results of the Banking Resilience Index, which serves as a key indicator of global banking operations and the capability for recovery in an environment impacted by the Coronavirus pandemic.
The index aims to provide insights on the present status of banking by different world regions in terms of various measures, and identifies key regional differences. The index also evaluates each area's performance and points out best practices to adopt in a post-COVID environment.
Results from the study show that China's banking system is capable of adapting to changes. It can effectively transform its operations in order to survive the socioeconomic uncertainty of last year. China's banking platforms are apparently more resilient when compared to North America, the larger Asia Pacific (APAC) region, and even Europe and the MENA region.
The index reveals that Chinese banks are leading the charge when it comes to effectively updating their infrastructure amid the Coronavirus crisis. China-based banking providers are excelling in offering all-digital consumer experiences, well-integrated online payments services, and several other features. These developments have been supported by the existing trends of using mobile payments instead of other payment methods (in China).
China-based banking institutions are also taking the lead when it comes to adopting the latest technologies such as blockchain or distributed ledger tech (DLT). Chinese financial services providers have also adopted various 5G and the Internet-of-Things (IoT) solutions faster than companies in other jurisdictions.
The report confirms that the majority of Chinese banks now have some type of DLT-enabled platform that's either live or well underway. According to many analysts, these emerging technologies (Emtech) can significantly enhance or streamline key business processes.
According to the report, banks in North America are ahead of other regions in improving communication channels and enhancing their customer engagement solutions with modern technologies. North American banks are also focused on workflow reimagining processes, which includes components like the adoption of digital processes, business agility and digital wealth management.
North American banks have made substantial investments into communications and customer engagement solutions, the report confirmed. Call centers and supporting infrastructure are in place to carry out remote banking in the US, the report noted. It also mentioned that these US-based solutions stand out from the rest, because of their high level of sophistication which other regions have not been able to match.
The Europe and MENA regions also stand out in certain areas, such as infrastructure overhaul or upgrades, which include the adoption of Cloud computing and advanced cybersecurity and internal controls. The report also revealed that the European and Middle East region has been fairly effective in the introduction of clear and open regulations on technology usage, which has supported the launch of several Fintech companies and banking challengers such as Monzo, Revolut, and Starling.